a rough for something bigger perhaps? idk! 

she left out the photobombing dinosaurs, but this is still pretty <3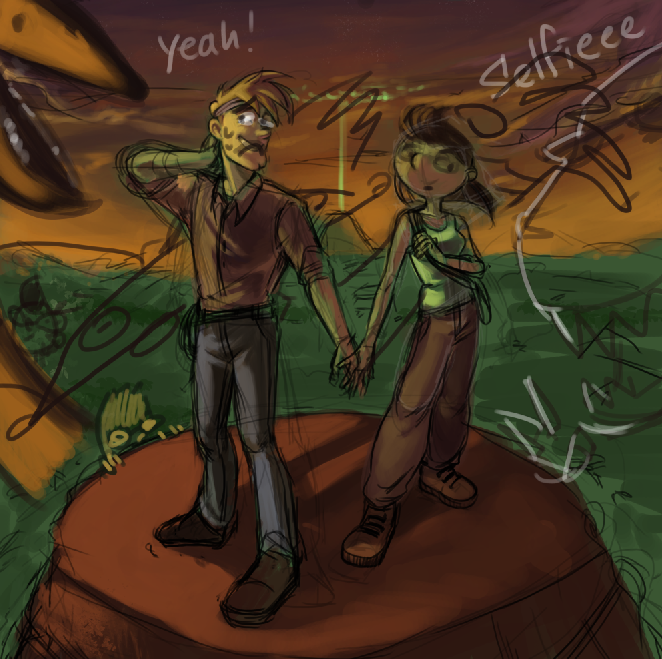 JUST FOR YOU, MS. SKY. 
a rough for something bigger perhaps? idk! 
Not obsessed with batgirl or anything…
more Disney world shots! Also, the drink is called let it glow! it was delicious!
At Test Track in Epcot my friend Rebecca and I made a sonic car and made top design for the day.
Too fast
Hey guys!! I uploaded a Hey Arnold! design that you can purchase for $20 *u* It would mean a lot if you got it! If no one purchases it within 60 days it gets taken off, but c'est la vie, right? You can buy it by clicking

»HERE!«
YOOOOOOOoo!
Help?
Hey! So, a few things…
my friend EK and I are planning to do artist alley together for AX 2015. 
I was wondering if anyone ever had con experience and have some good tips to share in terms of: what to expect, good printing websites, types of interesting merch, and etc. We also wanted to do a sort of log/sketch/diary book and we're looking for a website that's not so expensive but with decent print on colored stuff? if anyone has any advice, I would appreciate it! 
My cousin, Caitlin San Diego, who ran for Binibining Pilipinas, placed1st runner up last night!!!!!! I'm so proud of this girl, she is so talented and amazing!!!
(Photo credit: Andy Z, Arnel cruz, Boots Mart)
Anonymous said: I'd date the fuck out of you
(⊙ө⊙;)